Description
Silence Plus – Passive Decoupling / Damping Equipment Platforms
The adverse effect of vibrations on electronic components, ceramics, crystals and conductors (to name a few) are well documented in various technical publications. Hifi equipment are thus also highly sensitive to internal and external vibrations – be it component resonances, sound waves or subsonic noise – all have the ability to ultimately impair sound reproduction and therefore degrade the performance of your hifi equipment.
The usual hifi stands try to damp these resonances only by utilising different materials.
We at THIXAR think the optimum solution is that absolutely no vibrations reach the equipment. So how do we achieve this? By optimum decoupling of the device with our special gel-based technology floating storage.
With the THIXAR Silence you'll get a complete separation of the top and the underside of the stand with no firm connection between both parts. This results in a quieter, wider soundstage, clearer and more natural sounding instruments – and an amazing amount of peace filling the heart of the proud owner.
Isn't that what the aviation-industry-grade measures and technologies we've used, together with good old handicraft, should all be about?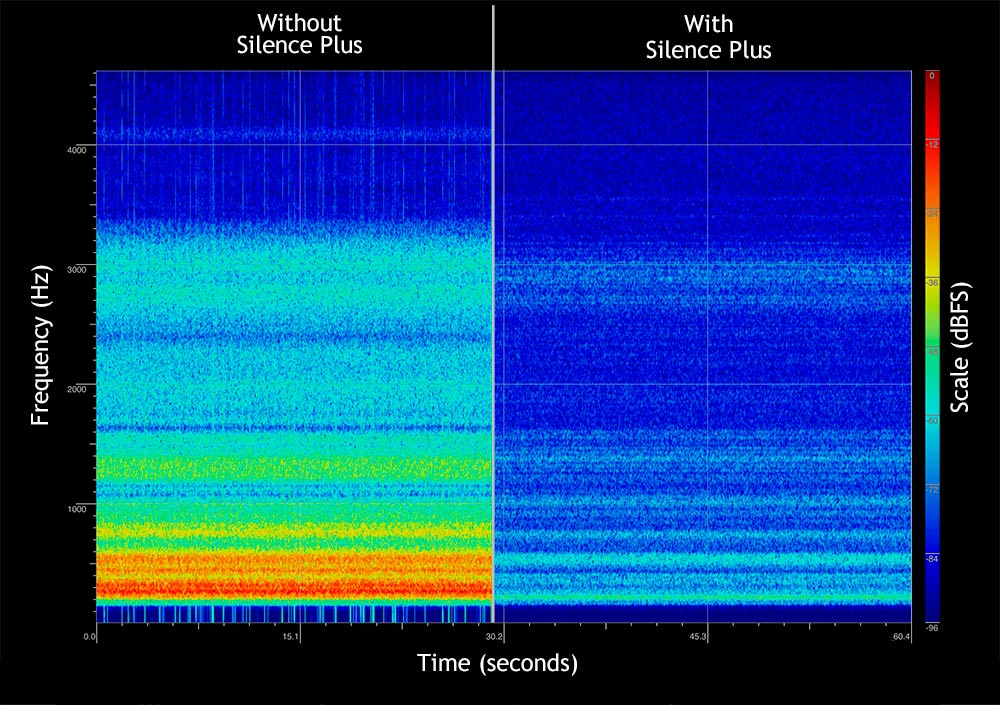 AvMentor.net Tech Review
Conclusion
Thixar's ideas seem to work well and both the Silence Plus and the Eliminator appear to have a positive effect on the final sound of a system that includes them. The feeling the listener gets is that there is a quite significant improvement, especially if one has high expectations from a system and is willing to look for the details. Based on these, both products are of particular interest and should be thoroughly tried-out because they can prove to be decisive investments!

"…. The resonance diagram of the LP12 shows the effect of Silence Plus on the fixed part of the suspended system. Here, it appears that the Silence Plus cleans the frequency range from 20Hz to 60Hz and reduces vibrations above 150Hz in a systematic way (green curve). This, in practice, means that the turntable suspension has less work to do since its fixed part is kept more stationary….."
Dimensions (Silence Medium): 450mm (W) x 360mm (D) x 42mm (H)
Dimensions (Silence Large): 500mm (W) x 440mm (D) x 50mm (H)
Finishes: Nextel grey matt (customs colours available on request)